Patriotic basket, love CBA, I am Sister Luo, and friends remember to like it after reading it!
In this offseason, the Shanghai team must take the lead in solving the problem of team coaches. After Li Chunjiang was banned, the Shanghai team was in a state of being leaderless. During the two seasons when Li Chunjiang led the team to play, he actually found the development direction and ideas for the Shanghai team. As far as the current situation is concerned, it is not suitable for the Shanghai team to find a head coach who doesn't know the team at all, which is equivalent to establishing a new system from scratch. Next season, the performance of the Shanghai team may drop sharply, which is definitely meaningless. As far as the current situation is concerned, the head coach that the Shanghai team needs is a coach who knows the team and knows Li Chunjiang's guiding intention, and the team now has such a person.
It is reported that the Shanghai team has planned to sign their former assistant coach Liu Peng, who is an assistant coach of the national team. Liu Peng's coaching ability is really good. In recent seasons, he has been able to coach in the national team every time, and Du Feng has trusted him. The most important point is that Liu Peng has been studying with Li Chunjiang. He is very clear about the players that the Shanghai team is focusing on training now, and Liu Peng has a resume of overseas study. He is very worthy of being reused by the Shanghai team, but at present, Liu Peng is only the temporary acting head coach in the Shanghai team, and the team depends on his later performance. The Shanghai team has invested a lot of money in recent seasons, and they will almost start to pursue achievements next season.
Sister Luo thinks that Liu Peng is a coach who is more suitable for the Shanghai team. He has always served as an assistant coach in the team, and Liu Peng is a coach who is very willing to think. However, when he was the head coach of the Shanghai team, the team's performance was not ideal, so Liu Peng was forced to leave class. Now he is not the same as he was then. Liu Peng has also made progress and promotion. The Shanghai team can fully trust his ability. In a word, Liu Peng's coaching ability is not bad, otherwise he would not be able to enter the national team. Now there are many coaches that China men's basketball team can choose, and he can be elected as the assistant coach of the national team, which at least proves that Liu Peng's coaching ability has been recognized.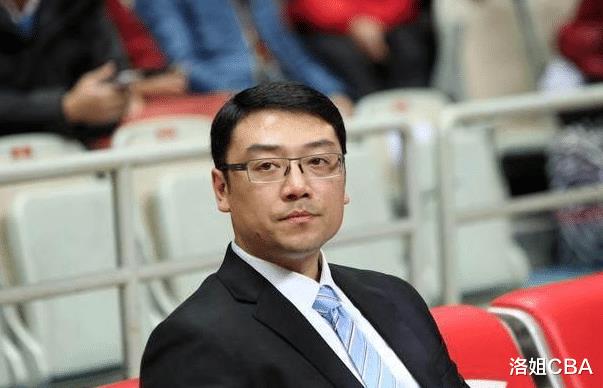 Liu Peng, Acting Head Coach of Shanghai Team, gave guidance.
The second news is about Cummings, a small foreign aid of Guangsha team. Recently, a well-known basketball reporter broke the news that Cummings has followed Guangsha team to Dongguan to prepare for the life-and-death battle with Guangdong team. However, fans are not too happy to hear this news. Many people think that Guangsha team should give up Cummings because his physical confrontation ability is really poor. In the face of Guangdong team's tough defense, Cummings' role is completely inferior to Wells'.
It's hard to imagine that a foreign aid will be rejected by the fans, and the fans of Guangsha team really don't want to see Cummings play. In the case of reusing Wells in the second game, Guangsha team won the final victory. Maybe it's a good idea to abandon Cummings, but director Wang Bo still trusts him. This season, he prefers to use Cummings as a foreign aid, and Wells didn't have so many chances to play before.
Sister Luo thinks that the fans of Guangsha team don't have to worry. Even if Cummings follows the team to Dongguan, he may not be able to play. Now the list of 12 people in Guangsha team is redundant. Cummings can enter the big list first to see the situation. If Wells' effect is not very good, then Cummings can play and give it a try. Comparatively speaking, Cummings' three-point shooting percentage will be higher than Wells', and his speed will be faster than Wells's.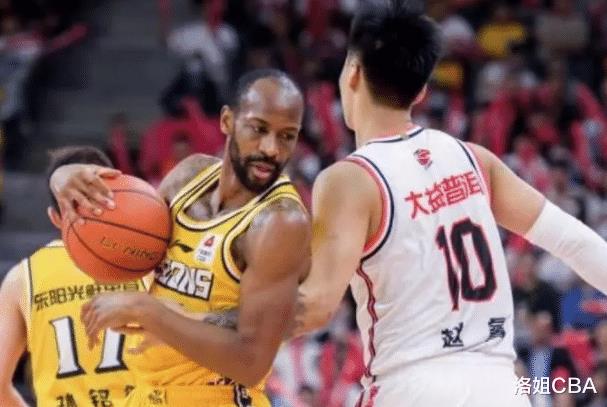 Guangsha team's small foreign aid Will Cummings
The third news is about China insider who is playing in the United States. He is one of the most promising young insider players in China at present. He is only 16 years old this year, and his height has reached 2.12 meters. His wingspan data is 2.30 meters, which is definitely a top insider talent. When playing in American high schools this season, he can send out five blocked shots per game, which is quite scary.
In fact, from the perspective of static talent, there is a certain gap between Chisinan and Zhou Qi. qi zhou's wingspan data has reached 2.36 meters, but Chisinan's advantage is that he went to the United States to play earlier. Recently, Chisinan won the offer from the University of Alabama, a well-known NCAA team. The University of Alabama defeated the China men's basketball team once in the European warm-up match. From this point, it can be seen that,
Sister Luo thinks that as long as they are truly talented players in China, they should sign up for the Cai Chongxin Foundation for Studying Abroad. Qi Sinan went to play in the United States through the sponsorship of Mr. Cai Chongxin. He not only had the opportunity to attack the NBA, but more importantly, Qi Sinan could only participate in the CBA draft after returning to China in the future. He could not directly sign contracts with other CBA teams. This is a very critical issue. In the future, more outstanding players will become the top draft players in the CBA draft.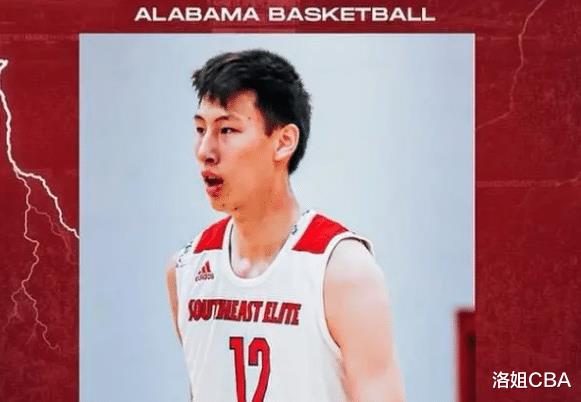 Chisnan was invited by the University of Alabama.
At present, the value of the top pick in the draft of CBA league is far from enough. Like last year's draft, there should have been many other young players. Fans all think that Wang Quanze will definitely be the top pick. However, no one expected that Wang Quanze had already signed a contract with the Guangzhou team.
However, if Chisnan can't play in the NBA league in the future, he will definitely be an explosive top pick when he returns home. Which fishing team can get Chisnan, they have a good chance to rise. At least from the current situation, Chisnan has a strong dominance on the defensive end, and he is likely to be an inside player of qi zhou level in the future.