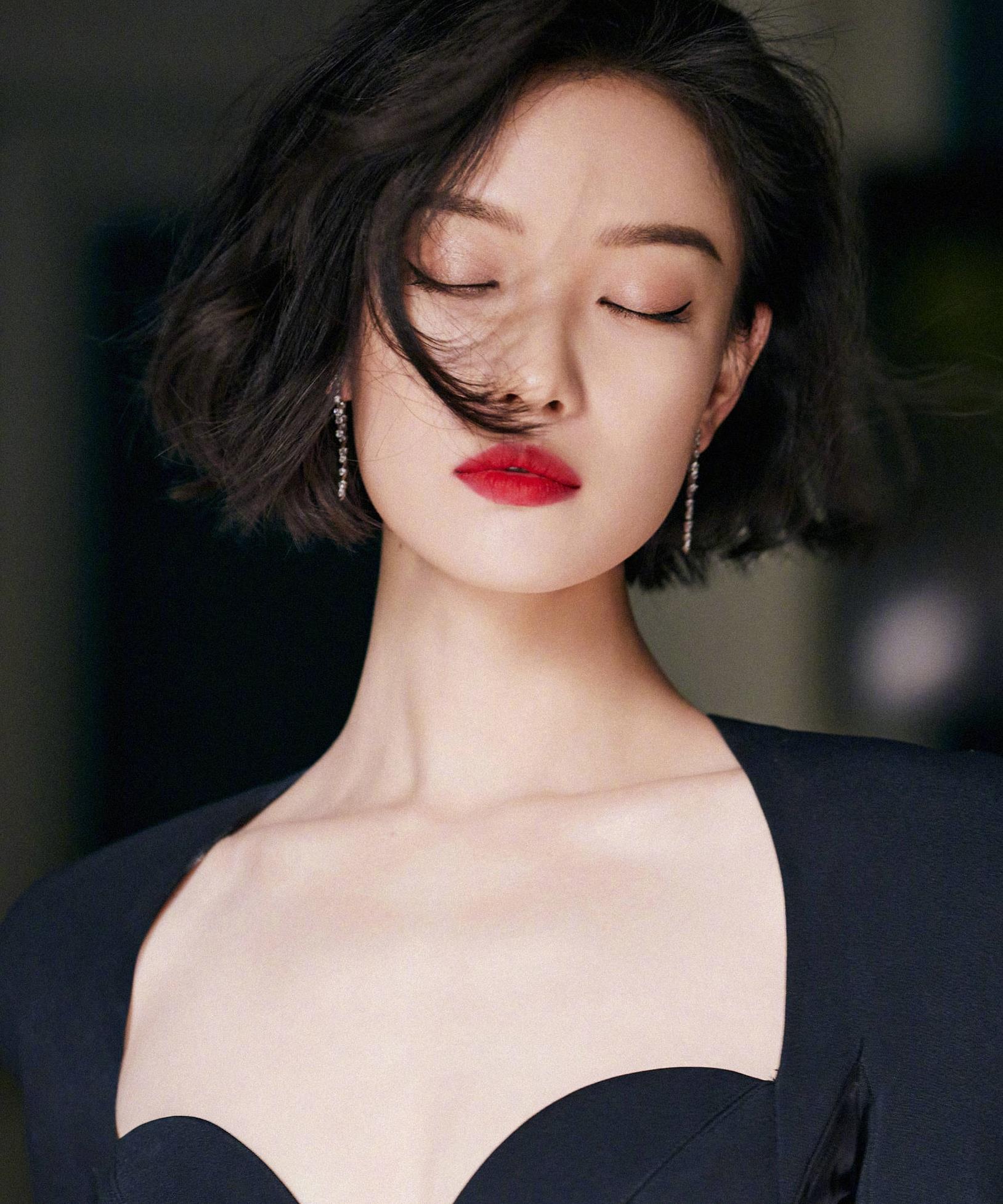 Girls who love beauty have no time to miss the passing trend of Korean makeup, and begin to rush to a new era of domestic beauty cosmetics with joy.
The "Edie House", which was once the enlightenment of thousands of girls' beauty, closed all offline stores in China this month.
Just as people are no longer keen on Korean dramas such as You from the Stars and Successors, and instead indulge in China's temperament heroine in Siteng, Korean makeup has long since lost its beauty. Nowadays, people will only find it complicated to see the iconic word eyebrow and pink lips of Korean makeup. "White skin with curved eyebrows and big red lips" is the most beautiful makeup popular on major social media platforms.
"I can't look straight at the makeup that I imitated the Korean drama heroine in high school now. Xiao He is an intern in a domestic beauty brand. She has to put on makeup every day before going to work, and now she is more inclined to choose a less pink and more elegant Chinese makeup.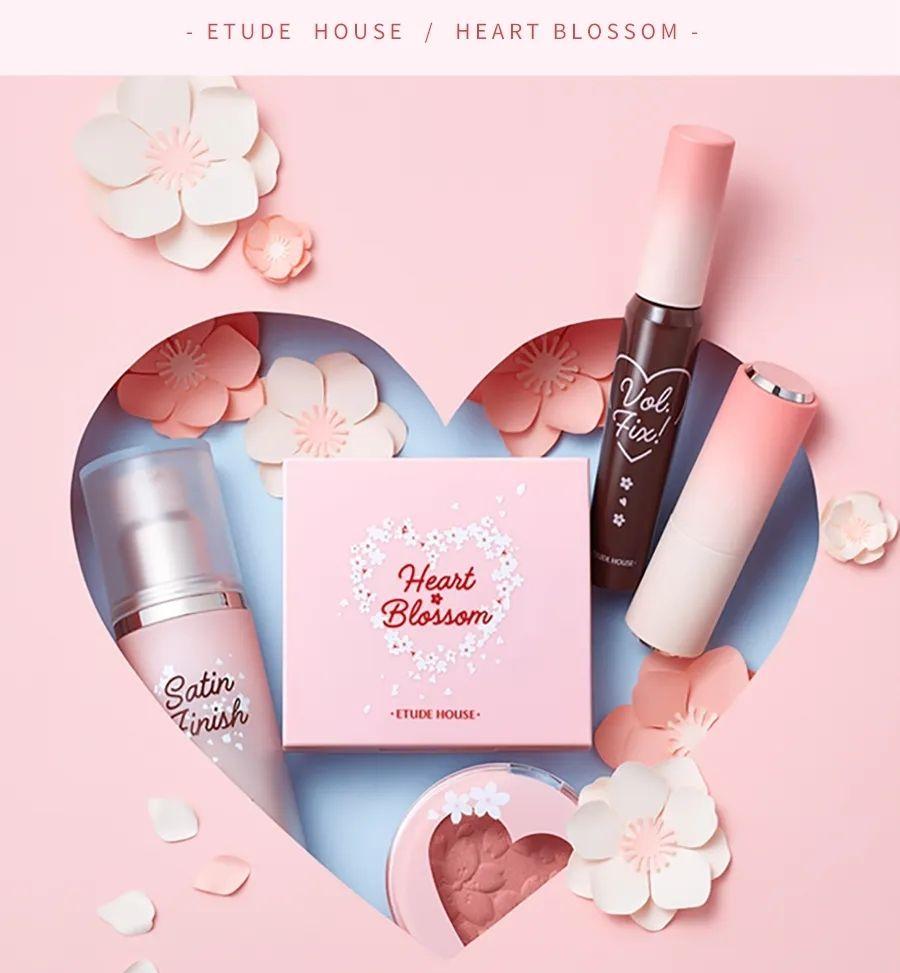 Behind the closure of Yidi House, the aesthetic taste of young girls has also undergone tremendous changes | Weibo
This change seems to be natural. When the Korean wave recedes and domestic beauty cosmetics gradually encroach on the market of Korean makeup, the aesthetic taste of girls has also changed. Almost no one feels sorry or regrets about the loneliness of Korean makeup. Girls who love beauty have no time to miss the passing trend of Korean makeup, and they have begun to rush to a new era of domestic beauty cosmetics with joy.
After the golden age, Korean cosmetics quietly faded out of people's sight.
As early as ten years ago, Korean makeup brands such as Yidi House, Yueshi Fengyin, Dream Makeup, etc. all occupied a place in the dressing table of girls.
With the help of the Korean Wave, Korean makeup brands were once popular in China. People called Gianna Jun's scarlet in You from the Stars "Star Your Color", and the Korean makeup lipstick used by the hostess at that time was quickly out of stock. Korean dramas such as "It turns out to be a beautiful man" and "Heirs" have also brought fire to many Korean cosmetics brands. 3CE, Lan Zhi and Dream Cosmetics have all opened up the China market under the east wind of Korean dramas. Even the domestic brands at that time always promoted their products by rubbing Korean makeup style, such as "Han Shu", "Han Hou" and "Han Xizhen" all chose brand names with Korean colors.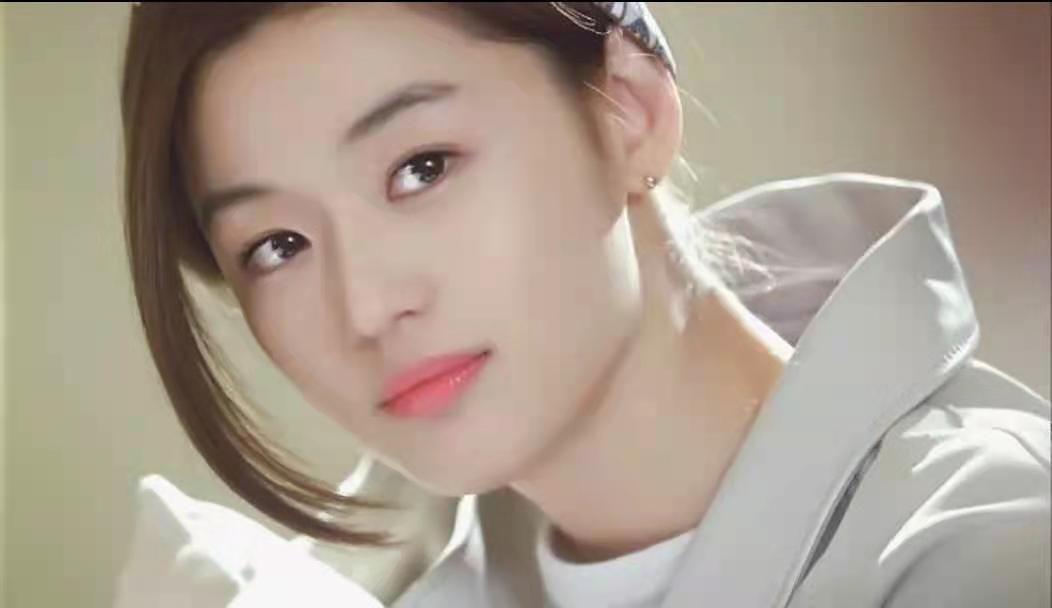 Korean dramas such as "You from the Stars" have brought a lot of Korean makeup brands | Douban movies
Almost every girl has bought popular products of Korean makeup. Yidi House has become the first choice for many girls to get in touch with beauty for the first time because of its cheap price and easy-to-use cost performance advantages, and has even been praised as "the first makeup brand of K-Beauty".
During the summer vacation after the senior high school entrance examination, Xiao He bought the first lipstick in her life in the Yidi House store in the shopping mall. Although she can't remember the specific product and color number, she still remembers looking at her pink lips in the mirror. "There is a wonderful feeling, as if she will meet Prince Charming like the heroine of Korean drama the next second. 」
However, the use of Korean makeup does not guarantee that girls will meet Prince Charming, and the glory of the past does not guarantee that Korean makeup will last forever.
In fact, as early as last year, Edie House gradually withdrew from the China market, and the development of its parent company, Amore Pacific Construction Group, in recent years was not satisfactory. According to Amore Pacific's 2020 financial report, Amore Pacific's operating income fell by 21.5% to 4.9 trillion won (about 28.2 billion yuan), and its operating profit fell by 69.8% to 150.7 billion won (about 870 million yuan).
Besides Yidi House, other well-known Korean cosmetics brands, such as Yueshi Fengyin, Espoir, Estelan Aestura, Amos Professional, also experienced a decline in their business income.
With the entry of European, American and Japanese cosmetics brands into China, and the strong development of domestic cosmetics in recent years, the competition in the cosmetics market in China is becoming increasingly fierce. For Korean make-up, fast fashion and high cost performance are two sharp tools for its development, but now domestic beauty products such as Perfect Diary and Hua Xizi also have the same characteristics, and Korean make-up has long lost its advantages. Coupled with the proliferation of counterfeit goods and lack of long-term operation in Korean makeup itself, the golden age of Korean makeup has ended.
In 2011, when Korean makeup was in full swing, the market share of local beauty brands in China was only 4.4%, but now domestic beauty brands have taken over the baton from Korean makeup audiences, opening another era.
According to the Insight Report on Domestic Beauty released by Tencent, in 2019, domestic beauty brands accounted for 56% of the market share, and 42% of consumers were more willing to choose domestic beauty brands, and 90% of consumers said they would buy domestic beauty brands again in the future. From 2014 to 2018, the growth rates of local brands in content marketing, brand influence and advertising exposure were 88%, 59% and 46% respectively.
Every generation has its own brand. As the Z generation, which has been exposed to the Internet since childhood, is becoming the main consumer, the time for domestic brands to grow is ripe. These young consumers, who have witnessed the rapid economic development and gradually enhanced national strength, have cultural self-confidence and cultural identity far ahead of their predecessors, so they are increasingly favored by domestic brands with traditional aesthetic and cultural implications in China.
In this context, domestic beauty products such as Perfect Diary and Hua Xizi began to stand out and become a new force of domestic products. Taking the "Chinese style" route and "bonus flow" has become an important reason for the popularity of domestic beauty cosmetics.
Perfect Diary's Tmall flagship store and JD.COM flagship store both use the color of "Give Li Hong" with China characteristics, and Hua Xizi, who takes the high-end Chinese style route, carries out China characteristics in products to the end. Hua Xizi's concentric lock lipstick focuses on the concept of "oriental love ceremony", and the embossed makeup plate applies the traditional paintings of "a hundred years of phoenix" to makeup. A series of products such as "Miao impression", "flowers bloom on strangers" and "Luo Shenfu" are widely praised by young consumers with the main colors such as indigo and pink.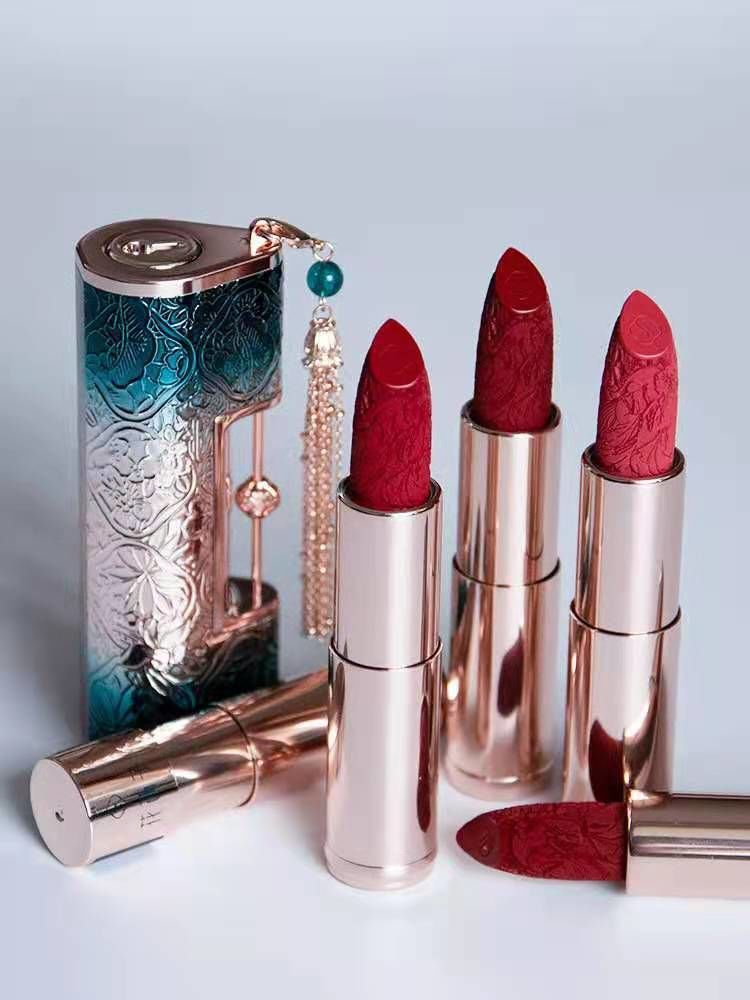 Hua Xizi concentric lock lipstick focuses on the concept of "oriental love ceremony", and carved lipstick highlights the strong Chinese style | Hua Xizi.
In addition to focusing on products with local characteristics in China, from Little Red Book to e-commerce live broadcast, domestic beauty cosmetics are seizing the market with the help of social media's "traffic bonus".
Due to the lack of strong financial support, it is difficult for most domestic beauty brands to have their own counters or offline stores, but this does not prevent major domestic beauty brands from being sought after by consumers on many social media platforms.
As early as 2017, Perfect Diary began to try the marketing route of fan economy. At first, the perfect diary featured "Stars with the Same Style". By inviting Jelly Lin, Nana Ou-yang and other stars to promote it, consumers were attracted to buy it with "Stars with the Same Style" as a selling point. Later, various kols were used to build fans' trust and improve traffic conversion rate. After investing far more than 2.5 million yuan in marketing expenses, Perfect Diary realized the marketing transformation with high ROI.
Domestic beauty brands that started with social media are by no means perfect diaries. WIS won its first batch of traffic from Weibo. HomeFacialPro initially entered the consumer's field of vision through the push of major WeChat WeChat official account, and half an acre of flower fields started from Tik Tok … More and more domestic brands are seizing the opportunity to flood into the beauty market.
Social media not only provided traffic blessing for domestic beauty cosmetics, but also expanded the influence of domestic beauty cosmetics, which set off a new round of aesthetic trend.
Culture and aesthetics have an extremely important influence on women's consumption and daily behavior.
Once upon a time, female consumers were attracted by the exquisite and perfect makeup of the heroine in Korean dramas, and they were eager to use Korean makeup products to satisfy their pursuit of exquisite beauty. However, with the change of aesthetics, the pink lip makeup in Korean makeup has become the "dead Barbie powder" that many people can't stand, and the once fashionable makeup techniques may become the "ineffective makeup" in people's eyes.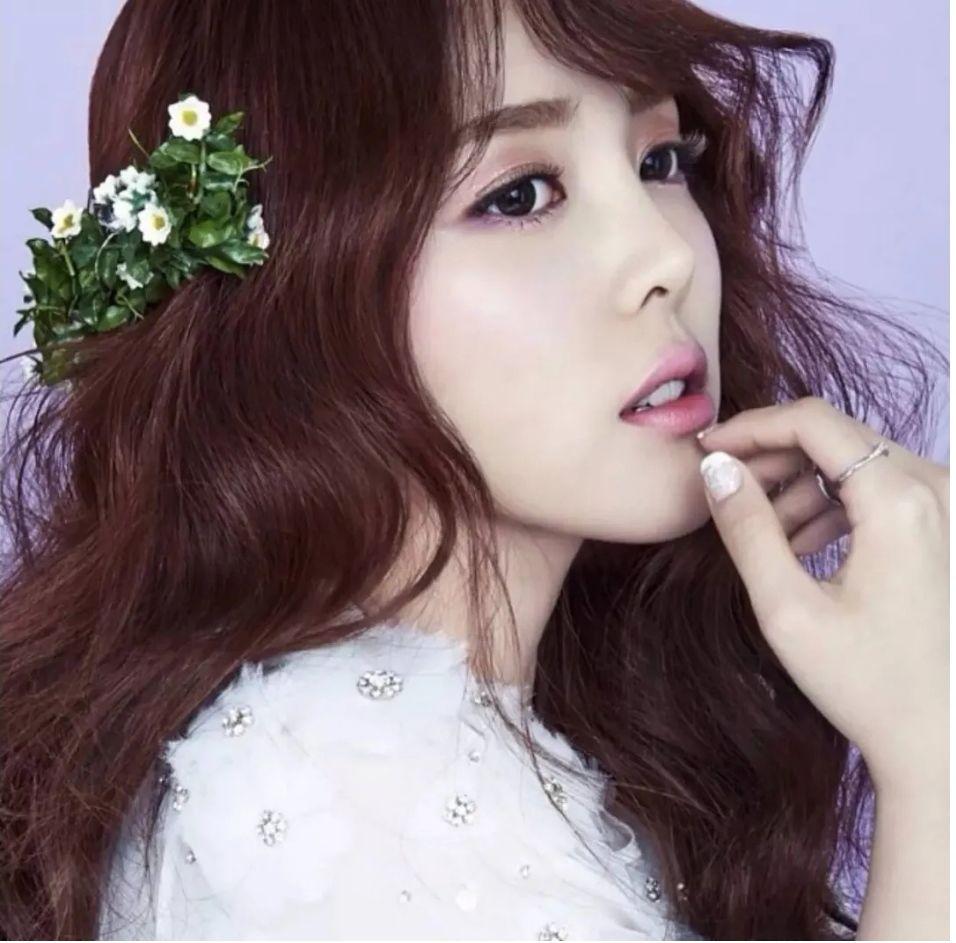 Early Korean Makeup | Weibo
Gradually, the pursuit of perfection and exquisiteness of K-Beauty is too much for Korean girls themselves. In the "Take off the Corset" campaign in 2018, many women tried to get rid of the shackles of makeup by smashing cosmetics and declared war on the ubiquitous male gaze.
Nowadays, with the growing influence of domestic beauty cosmetics, Chinese makeup featuring neatness, maturity and handsomeness just caters to the needs and aesthetics of female personality liberation.
Korean makeup is mainly orange and pink, and with the label of "cutting men" such as "teaching you to capture men's hearts", it reveals the meaning of pleasing men. Chinese makeup is very tense, so you can boldly create beauty, choose makeup foundation, bright eye shadow and bright lipstick to give the whole face an atmosphere and stretch beauty.
Chinese makeup is coming out of the circle.
According to a Japanese online questionnaire survey, 28% of female high school students have heard of "China Makeup". They think that "China makeup" is a new trend, which has not only been dismantled and introduced in Japanese beauty magazines, but also set off a craze to imitate China women's makeup on YouTube.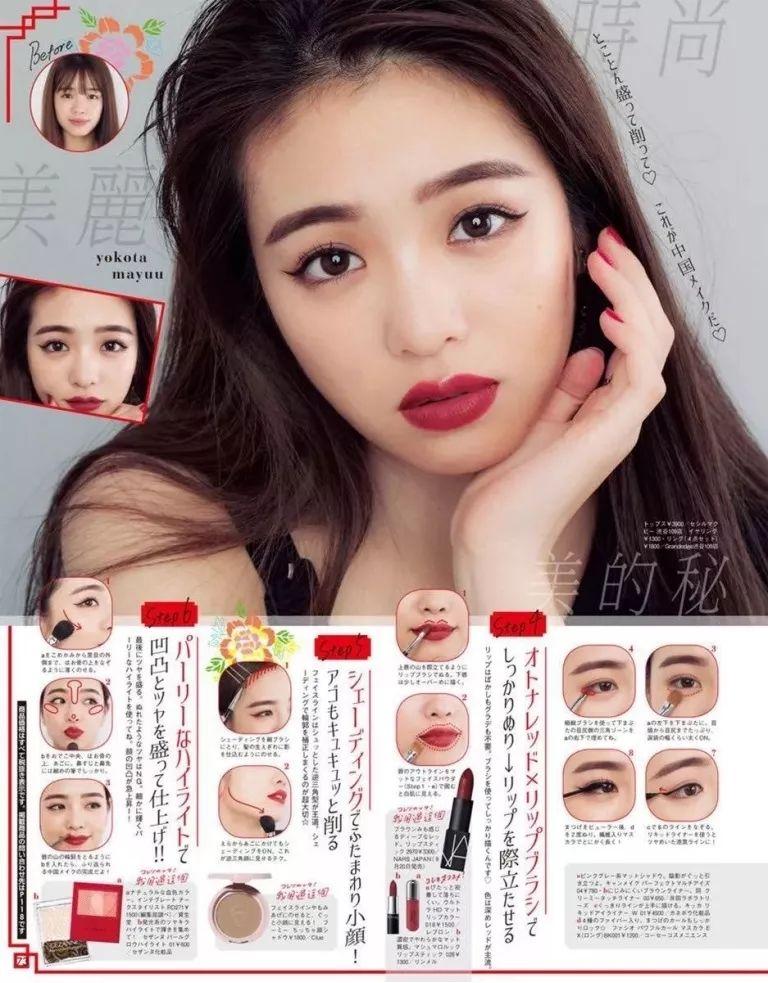 Chinese makeup is out of the circle, Japanese beauty magazine dismantled China makeup painting method | Network screenshot
The first Japanese beauty blogger to imitate China's makeup was Lu Shijian. After watching the movie Fanghua, she became very interested in Chinese makeup. With China makeup as the theme, she released a beauty video on YouTube, and then the video got a super hit rate.
"The makeup is white, the beauty is clear, and the lip makeup is mostly red." This is a typical Chinese aesthetic. Regardless of ancient times or contemporary times, China people have a consistent aesthetic preference for black hair, snow-white skin and reddish lips. But can people's pursuit of domestic beauty be consistent?
"Many times, I will care about the value orientation conveyed behind a brand, but the flaws in the product will still disappoint me. Friends around me often say this.
Indeed, when the cost performance of products is similar, consumers usually choose brands that are consistent with their own values. More and more young consumers will also have the emotional consideration of "supporting domestic beauty" when choosing domestic products, but this is not a long-term solution.
Domestic beauty brands that are not stingy in marketing expenses are not satisfactory in product research and development. In 2019, the R&D expenses of the domestic brand Polaiya were 74.6026 million yuan, while the corresponding sales expenses were as high as 1.23 billion yuan.
What followed was that some consumers questioned the quality of domestic beauty products.
After large-scale marketing, the quality and reputation of domestic beauty cosmetics are not satisfactory. In the comment area of a certain explosive powder in Hua Xizi, there are many negative comments such as "not as good as in the video" and "the packaging is beautiful, but the product is difficult to use". The animal eye shadow tray of Perfect Diary is very popular on platforms such as Xiaohongshu and Tik Tok, but in the comment area, you can still see questions about the product, such as "The powder quality has been declining since the koi fish tray" and "Some colors of this eye shadow are not easy to smudge".
While the animal eye shadow of the perfect diary is very popular, there are also many doubts | vision china
Although the explosion of Chinese makeup has attracted more attention from domestic beauty cosmetics, if we carefully recall the rise of Korean beauty cosmetics, it is not difficult to find that today's domestic beauty cosmetics, like the original Korean makeup, are quickly ignited by exquisite packaging and the delivery of idols. Today, when domestic beauty cosmetics are just right, we will inevitably reflect: "Will domestic beauty cosmetics one day become a thing of the past like Korean makeup?" ","China's beauty cosmetics, which became popular briefly in East Asia, can compete with western brands in the future? 」
At present, the gap between domestic beauty cosmetics and western big brands is concentrated in research and development capabilities and brand influence. International brands will focus on the basic raw materials of products and the basic structure of human skin, and this focus will make the product experience better, and its reputation and evaluation will naturally last forever.
For domestic brands to lead the "beauty of China", it is definitely not enough to rely solely on exquisite packaging and marketing on social platforms. Perhaps only by fundamentally improving the quality of products and shaping and expressing China's aesthetics from the core of products can we not repeat the mistakes of Korean makeup and avoid the fate of "a flash in the pan".
(Note: "Xiao He" in the text is a pseudonym)
Author of this article:Fish Sanwei
Image source: vision china, Hua Xizi, Douban Film, Weibo.
Editor in charge: Jing Yu
This article was originally published by GeekPark GeekPark, please add GeekJun WeChat geekparker for reprinting.
---